Programs and Initatives
Mayor's Youth Council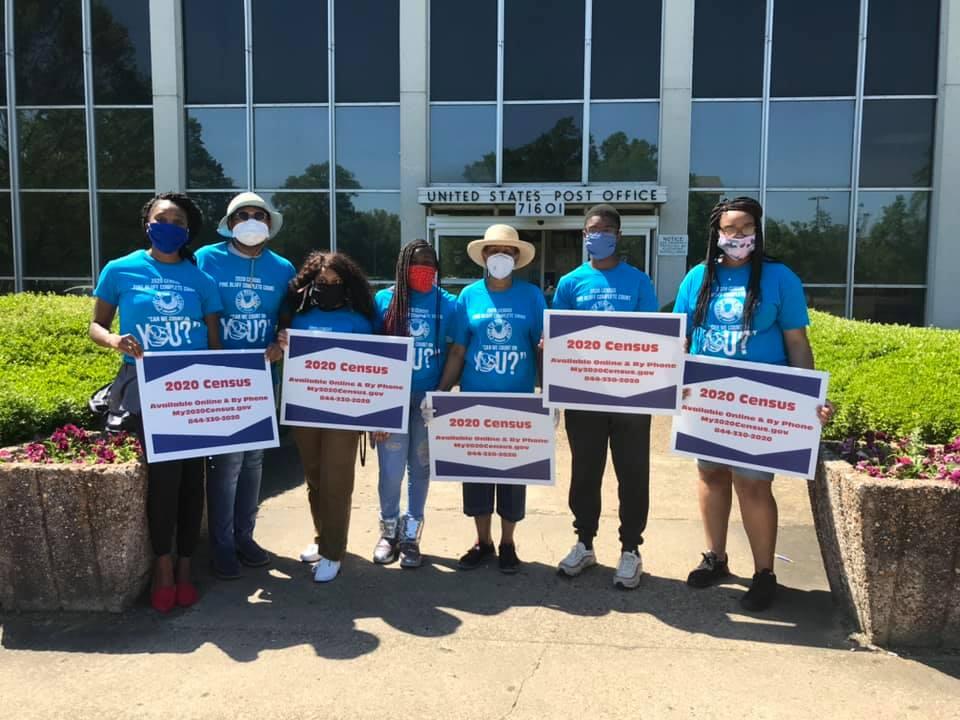 The purpose of the Mayor's Youth Council (M.Y.C.) is to provide youth with an opportunity to be advocates within their community as they analyze and develop solutions on key issues. We want to inspire and encourage students to use their voices toward change, creating a network of the next generation of student leaders that know the power in their voices, by engaging in the city's decisions so that the problems seen can be improved.

Program Requirements:
Must be a student attending a high school in the city of Pine Bluff
Demonstrate strong leadership skills
Possess at least a 2.5 GPA or above
Must be willing to commit to the program for the 2019-2020 school year (October - May)
Elected Positions
Mayor:
Works to recommend, develop, plan and implement projects and events
Will serve as the spokesperson and representative for the council
City Attorney:
Responsible for coordinating information with city organizations
Ensures that projects are completed in a legal manner
City Clerk:
Responsible for keeping attendance, recording minutes, and keeping records of all written communication
City Treasurer:
Oversees monetary spending of the council, ensuring that the money spent is according to plan
Council Members:
Works with the council to plan and implement projects, activities and events
Communicates plan of action with other youth in their high schools
Applications for the 2019-2020 school year are ongoing. To apply, click here
For questions, contact Ima Etim at imaetim@cityofpinebluff.com or (870) 209-0048
Each One, Reach One
(My Brothers and Sisters Keeper)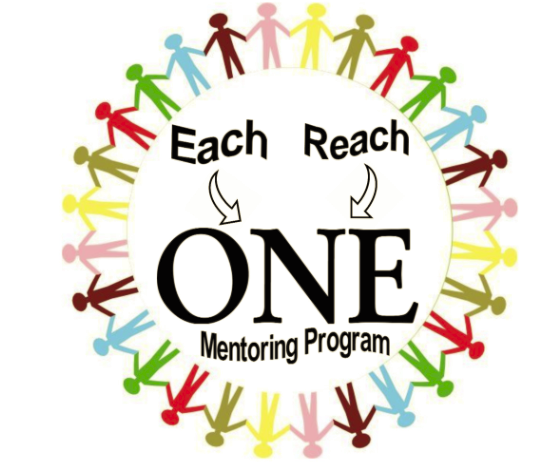 With the goal of creating supportive relationships that will help young people succeed, the Mayor's office and our partners are working to develop a citywide mentorship program with existing and new mentors. This effort supports both boys and girls, ages 3 - 18, building on My Brother's Keeper initiative, to ensure that all young people reach their full potential. We envision a city in which every child is connected to someone who truly loves and cares about them.
Our program objectives:
Collaborative community approach and outreach to existing mentorship institutions and individuals

Provide opportunity to train individual and group mentors that will service our youth

Develop a standard approach to mentorship throughout the city
If you are interested in being a mentor, please fill out an application here
For questions: contact Ima Etim at (870) 209-0048 or imaetim@cityofpinebluff-ar.gov
Information for current mentors:
System of Understanding:
40 Developmental Assets Reference Guide
Community Garden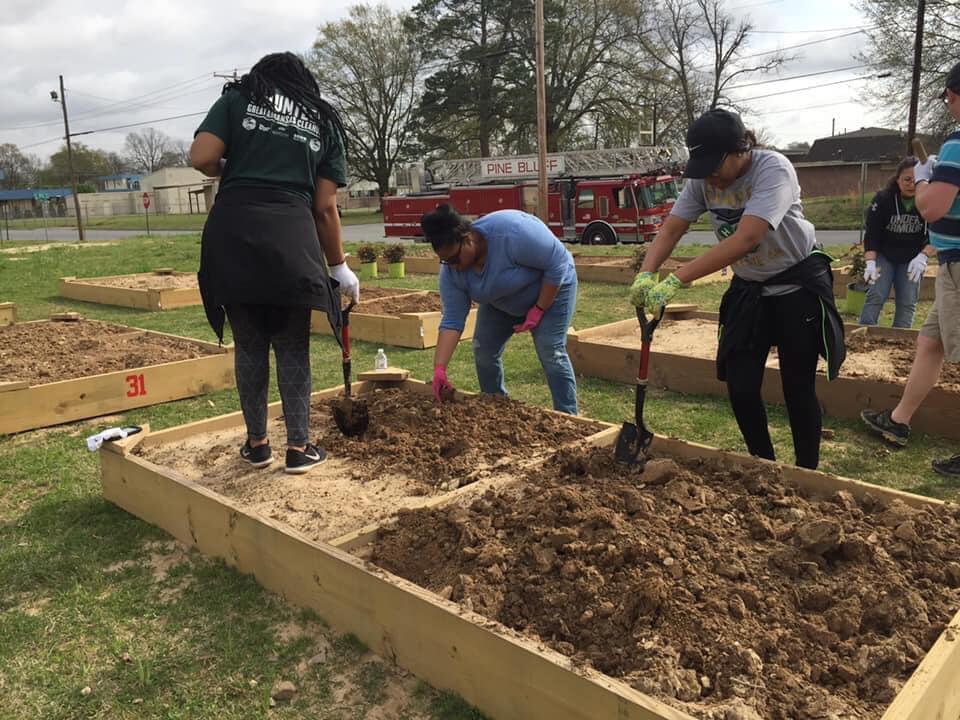 The Pine Bluff Community Garden is located at 1100 South Cherry Street. The purpose of the garden is to promote psychical activity, an appreciation of nature, healthy eating, the beautification of Pine Bluff, and unity. It brings people together from all areas of the city as gardeners work towards this collected goal.
Residents may select beds to plant vegetation and produce. Gardeners may keep everything that is grown and harvested from their beds. All that grows in the garden is the result of collaboration, dedication, and care.
Contact the Mayor's Office at 870-730-2004 to apply for a garden bed or inquiry about bed availability.
Important Information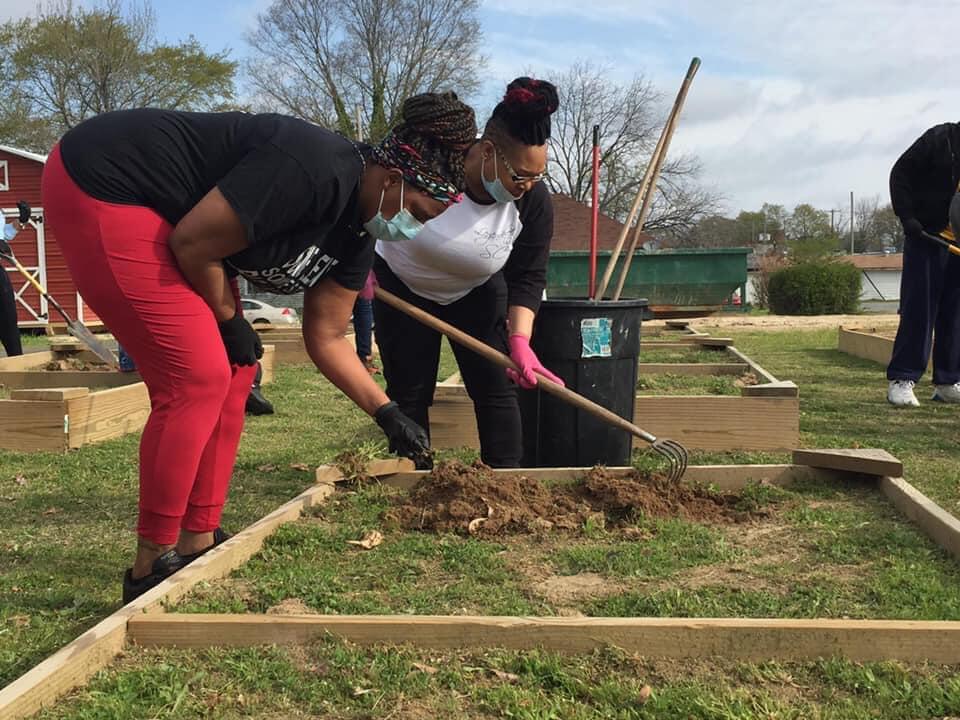 1. Gardeners must provide their own supplies and materials
2. Beds are 5 feet x 10 feet
3. Gardeners may have up to 2 beds
4. Beds that are not maintained will be reassigned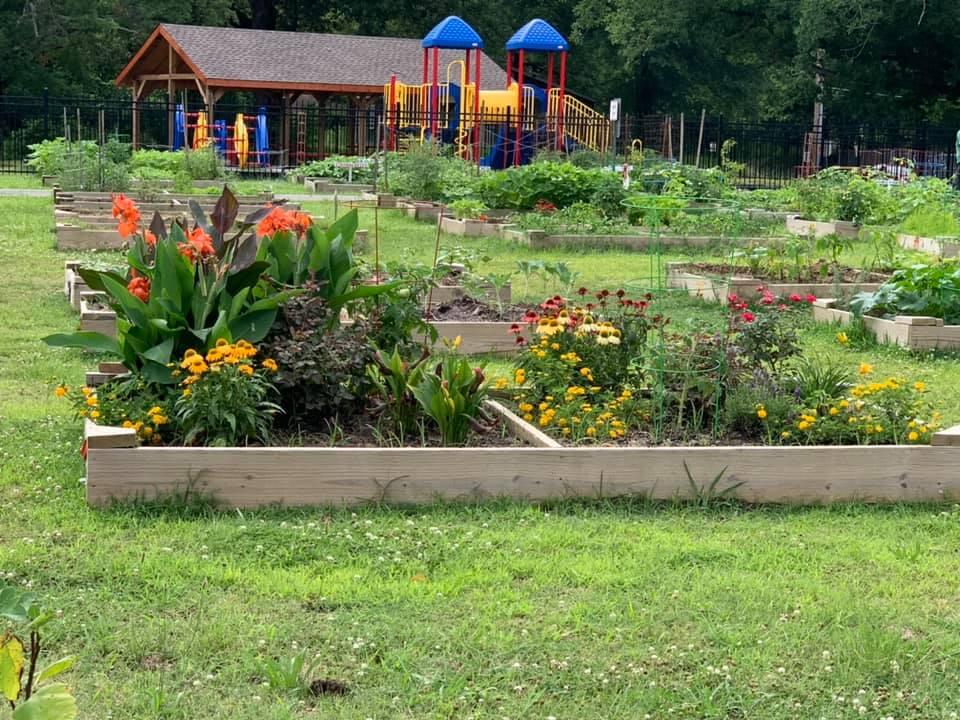 Veterans Legal Clinic
The Pine Bluff Veterans Legal Clinic offers free legal consultations to U.S. veterans. Services are provided Pro Bono by local attorneys.
The clinic is open on the second Thursday of each month, from 9 am- 12 pm, at the Pine Bluff First Assembly Life Center, located at 3206 South Hazel Street.

Attorneys can assist with matters related to the following areas:

Family Law

Consumer Protection Law

Landlord Tenant

Public Benefits

Criminal Record Sealing
Clinic Partners

The Center for Arkansas Legal Services

Arkansas Department of Veterans Affairs

Little Rock VA Medical Center's Justice Outreach program
The clinic will be open on Thursday, August 13 from 9:00 am to 12:00 pm.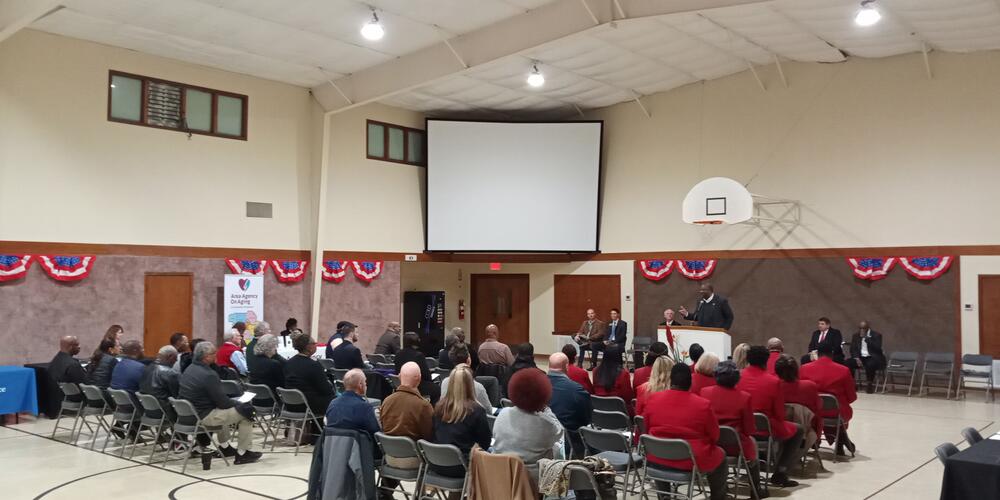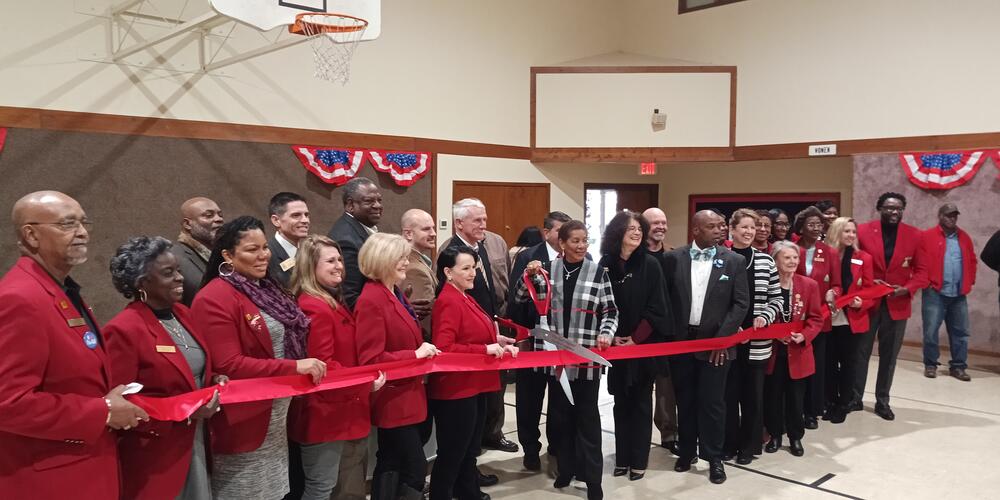 Yard of the Month Program
To promote clean neighborhoods, the city is excited to recognize a yard of the month in each ward of the city. Yards awarded yard of the month will be presented special signs to place in yards. Quality lawn care makes the community a more inviting place to live.
To nominate a yard in the city for Yard of the Month, please complete the nomination form. Submission details are included on the form.