Coronavirus Disease (COVID-19)

Symptoms
Dry cough

Fever or chills

Sore throat

Shortness of breath

Fatigue

New loss of taste or smell

Congestion or runny nose

Nausea or vomiting

Diarrhea
What to do if Sick?
Isolate at home and contact your healthcare provider for specific guidance. In most cases, people who are mildly ill can recover at home. While at home, isolate yourself to a specific room and avoid others, including pets and animals. Wear a mask if you are around others. Avoid sharing household items with others such as dishes, utensils, cups, towels, or bedding. Wash items after use. If you must leave home for medical care, contact your healthcare provider and follow CDC advice when travelling to medical facility. Avoid public transportation or ride sharing, and wear a mask to reduce the risk of spreading germs and COVID-19 to others while in the facility.
For more information, click here.
What to Do if Exposed to Someone with COVID-19?
Seek testing and isolate at home for a minimum of 14 days. Avoid others in the household and wear a mask if you must be around other house members.
When to Discontinue Isolation?
If you were sick with COVID-19, discontinue home isolation if:
You have not experienced fever in the past 72 hours

Other symptoms have improved

Seven days have passed since you first experienced symptoms.
If living with someone who was sick with COVID-19, discontinue if:
At least 14 days have passed since your last day of possible exposure
For more information, click here.
Stopping the Spread of COVID-19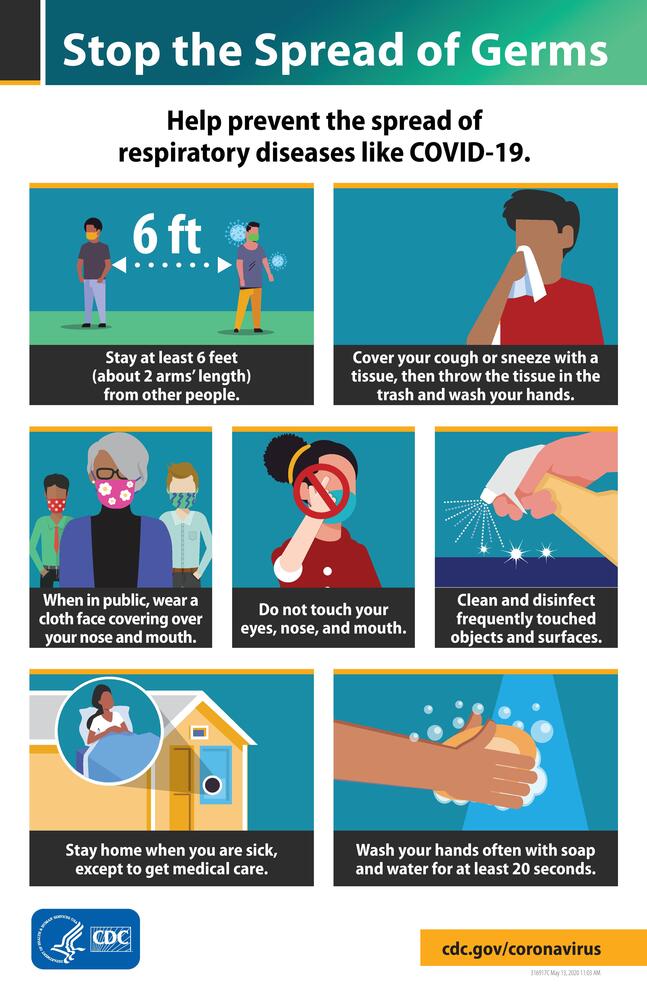 Wear a mask while around others

Social distance by staying six feet apart from others

Refrain from touching your face

Stay home when sick unless seeking medical attention




Wash hands for 20 seconds with soap and water on a regular basis

Keep frequently touched surfaces disinfected with cleaning spray or wipes

Cover all coughs and sneezes with tissues, which should be discarded immediately.

Avoid hugging, shaking hands, and physical contact with others
Individuals at Increased Risk
Although anyone can contract COVID-19, some groups are at a higher risk of becoming sick.
Major Policy Actions and Restricted Reopenings by the Arkansas Department of Health and Governor
Major Policy Actions
May 13: Telemedicine requirements relaxed and visitation prohibited at long-term care facilities
May 16: Visitation ceased at correctional facilities
May 17: Public schools statewide and casinos closed
May 19: Bar and restaurant dine-in, entertainment venues, and gyms/fitness centers closed
May 25: Barbers, body art and cosmetology establishments, and massage therapy spas cease in-person operations
May 27: Gatherings of more than 10 people banned
April 3: Elective surgeries and routine dental and eye care visits postponed
April 4: Businesses required to implement social distancing protocols; commercial lodging and short-term rental occupancy limited
July 20: Statewide mask mandate
Reopenings with Restrictions
April 27: Elective surgeries
May 4: Gyms/fitness centers and large outdoor venues
May 6: Barbers, body art, cosmetology establishments, and massage therapy spas
May 8: Commercial lodging and short-term rental occupancy (no restrictions)
May 11: Restaurant dine-in
May 18: Casinos, large indoor venues, and summer day camps
May 21: Overnight summer residential camps
May 22: Recreational pools
May 26: Freestanding bars
June 1: Some community-and-school sponsored team sports
Staying Safe During Halloween and El Dia De Los Muertos
To protect your health and the community, remember the following ADH and CDC guidelines throughout Halloween and El Dia De Los Muertos.
Low Risk Activities
Halloween
Carving, decorating, and displaying pumpkins with other household members, or with neighbors and friends while social distancing outdoors
Decorating your residence
Halloween scavenger hunts in participants are provided list of Halloween-themed things to identify while walking outdoors and viewing house-to-house Halloween decorations from a distance
Virtual Halloween costume contests
Halloween movie night with other household members
Scavenger hunts in or around your home with other household members
Dia De Los Muertos
Preparing traditional family recipes for family and neighbors and delivering them in a way that doesn't involve contact with others
Playing music in your home that your deceased loved ones enjoyed
Making and decorating masks or making an altar for the deceased
Setting out pillows and blankets in your home for the deceased
Joining a virtual get-together celebration
Moderate Risk Activities
Halloween
One-way trick-or-treating, in which treats are wrapped individually and placed outside families collect

Wash hands before and after, with soap and water for at least 20 seconds, when preparing bags.

Small sized, outdoor costume parades where people are socially distanced
Outdoor costume parties where protective coverings are worn and social distance is observed

Costume masks may not be suitable protection against COVID-19. They should only be used if made of two or more layers fabric. They must cover the mouth and nose without leaving gaps around the face.
Costume masks should not be worn over protective facial coverings, as this can be hazardous if costume masks make it hard to breathe. Halloween-themed facial coverings may be an alternative.

Haunted forest walk-through in which mask use and social distancing is enforced (Greater distancing is advised if individuals are screaming, as screaming increases the spread of the virus).
Visits to pumpkin patches or orchards. People should use hand sanitizer when touching items, such as pumpkins. Mask wearing and social distancing are encouraged.
Outdoor Halloween movie night with social distancing and mask wearing.
Dia De Los Muertos
Small sized outdoor parades, in accordance with mask and social distancing guidelines
Visiting/ decorating the graves of loved ones while social distancing and wearing masks.
Hosting/attending small dinners outdoors where people are socially distanced
High Risk Activities
Halloween
Traditional trick-or-treating, with treats being handed out door to door
Trunk-or-treats, with treats being handed out from car trunks
Attending crowded indoor costume parties
Attending crowded indoor haunted houses
Hayrides/tractor rides
Using alcohol or drugs, which increases risky behaviors
Traveling to fall festivals and events in communities with significant spread of COVID-19
Dia De Los Muertos
Large indoor gatherings with singing or chanting, especially when crowded
Large dinner parties with individuals from different geographic locations
Alcohol or drug use, which increases risky behavior
Additional Resources
Covid-19 Cases by city (Find a City)
Centers for Disease Control and Prevention (CDC)
Arkansas Department of Health (ADH)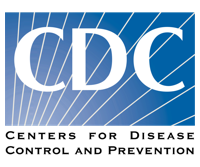 Social Media:
Mayor's Facebook Page: www.Facebook.com/MayorShirleyWashington
City of Pine Bluff Facebook Page: www.Facebook.com/cityofpinebluff
Call Centers and Hotline:
The Arkansas Department of Health call center:
○ 1-800-803- 7847 for urgent and non-urgent calls between the hours of 8:00 am and 4:30 pm.
○ 501-661-2136 or urgent calls outside of business hours.
University of Arkansas for Medical Sciences (UAMS)
○ UAMS 24/7 hotline: 1-800-632-4502
CDC Guides: